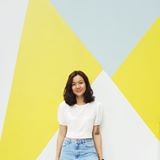 Sincere teachers and management, they are here for the children. Miss Ada used her own spare time to get make up and accessories in preparation for Thea's jazz competition. Miss Book is ever-encouraging and positive, she has changed Thea's attitude towards ballet from nonchalant to absolute enthusiasm. Mr. and Mrs. Ng sincerely just want to ensure the kids have the best experience; both in learning as well as having pure childish fun. With this kind of relationship and friendship forged, Thea has called StepUp her second home. Thanks for all your hard work!
Adeline Koh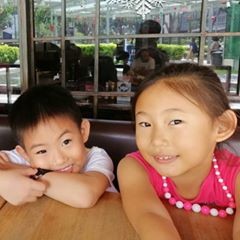 My girl enjoys the classes by Ms Ais very much! Well recommended and that is the reason why we stayed with them all these years.
Margaret Ong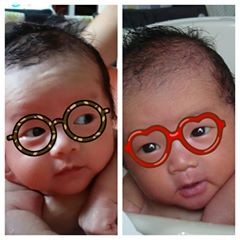 The teachers here are responsible. Ms Ais is a good yet strict teacher.

The school also participate in a lot of competitions and allow the students to have those experiences (with the support of the parents).
Miao Miao Ong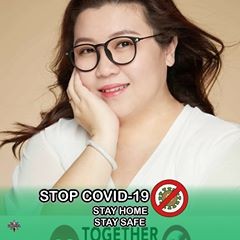 My son enjoys his Sunday class with Teacher Sharon. In StepUp, he gets the chance to perform in public and that helps to build up his confidence level.
Julie Heng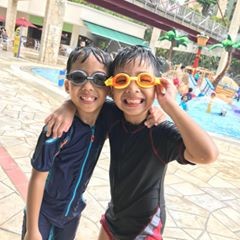 Ms Sharon & staff: Thank you very much for your hard work and efforts to coach our boys for their Hip Hop lessons, Showcases and Performances!! The boys love the experiences alot and enjoyed themselves tremendously! Keep up the excellent work!!!! 👍🏻👍🏻👍🏻👏🏻👏🏻👏🏻
Alvin Lee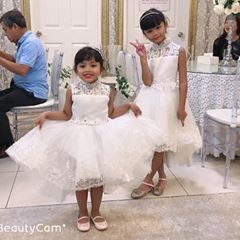 Great Teachers and staff! My Daughter just joined in January this year and she looks forward to every class! The recital was awesome! Really look forward to more performances like this to showcase the children's talent! Special thanks to Miss Angela for being a great teacher to Natra! Thank you so much!
Nayrafizanatra Emilyemyra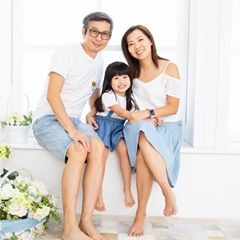 My girl, Bernice, enjoyed the ballet class a lot and also gained a lot confidence during this time and especially during the exam period. She is also more disciplined and more appreciative to music and ballet, thanks to Teacher Angela's teaching. We will let Bernice continue her ballet journey with StepUp and teacher Angela. Keep up the great work on grooming young dancers and developing future talents!
Bernice's parents
Danny and Tricia
Peijing Tricia Tan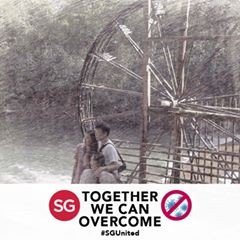 Both my girls have been with StepUp Ms Angela for 8 yrs & 4 yrs respectively. Needless to say, the teacher is very dedicated to the girls' ballet performance. So much love from the girls to you! 👍😘
Ai Lee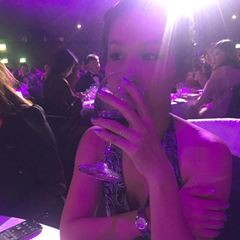 Thank you Ms Book for your patience and guidance for Celine. She has enjoyed and learnt a lot from her ballet class. The school management team has always been helpful, organized and informative and communication with parents is effective. Once again, keep up the gd work StepUp!
Han Ping Gr-ace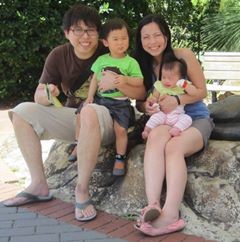 All the staff members, management and teachers are very, approachable, nice and friendly to parents and students.
My daughter's teacher, Ms Book, is a inspiring teacher. Her passion in ballet has made her a role model for my daughter. My daughter loves all her classes, and learn so much from each and every lessons.
Thank you Step up and Ms Book
Michelle Chin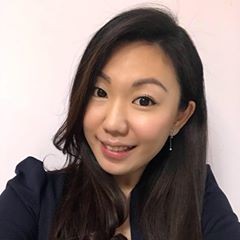 My girl enjoys her ballet lesson at StepUp Learning & Dance at Punggol very much as her teacher Ms Book is able to make the lesson fun and interesting for the students. I have also seen my girl grew and develop confidence ever since she started learning ballet at StepUp. Ms Book believed in her and is able to stretch her to unleash her potential.
Thank you Ms Book and StepUp.
Serene Ng-Lim Li Yun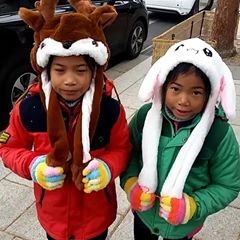 Ms Ada is a very dedicated teacher who is well-liked by the students. The Termly Showcases provide parents with a good update of what the children have been learning.
Yvonne Lim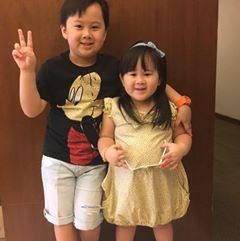 My daughter joined the school and has been coaching under Miss Rachael. That was since she was only a little baby girl (2 year plus). Now she is already turning 6. Still enjoying her weekly ballet class a lot. She doesn't talk or interact much in school due to her super shy nature. But Miss Rachael has been very very patient with her, encouraging her and she loves her a lot although she don't show it in front of her. 🥰
Stephanie Yeo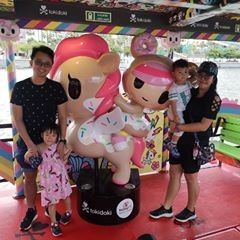 My girl took up Ballet a few months back and she's enjoying her classes very much, looking forward to Ballet every week. Ms Book was able to capture her heart and made her motivated for class each week. I am very thankful for the love, encouragement and patience Ms Book has for the children. Thank you.
#goodteacher
Keryn Zhuzhu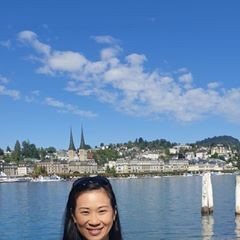 My gal enjoys her every lesson at StepUp dance. Her teacher Ms book is good, yet strict.
My gal enjoyed the Recital in June. They trained hard and they perfomed well. Indeed a great experience for her and her peers.
Katherine Ong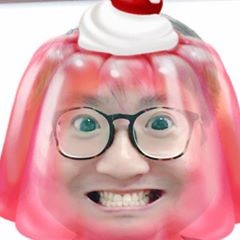 We are super thankful for Ms Cherylin's encouragement to our girl. She joined the Hip Hop class with poor focus and couldn't catch up but with Ms Cherylin's patience, our little hip hop girl picked up the moves so quickly. She's such a friendly teacher that the kids all love her so much that they are like friends.
Yixi Tan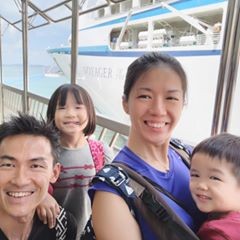 My daughter enjoys her lessons with Ms Book and she is always looking forward to each lesson! Her experiences in ballet @ StepUp have helped to build up her self confidence.
Huifen Huang

My child enjoys Ms Book's lessons tremendously and looks very much forward to her weekly dance lessons. The Termly Showcases is a huge draw for me, the especially the photos and videos of my child in action during lessons.
Hwee Noi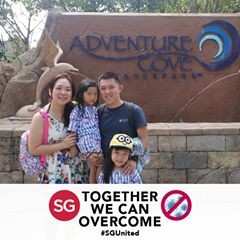 My girl has been learning ballet since she is 3 years plus. She has great interest and enjoys her ballet class and always looking forward to every class. The admin and teacher, Ms Ais are friendly and the fees are very reasonable.
Audrey Tan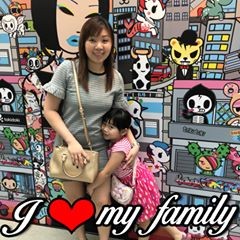 My Daughter has enjoyed her class very much. Teacher Angela is a very professional teacher. Thank you for your patience & guidance.
Karen Ang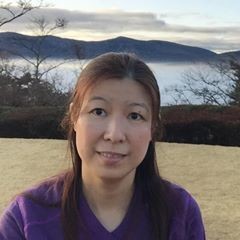 Highly recommend StepUp @ Safra Yishun. My 2 girls are with the school for many years and they always look forward to attend the lessons. I see them grow and improve a lot. Thank you to teacher Ms Angela for all these years of commitment, passion and patience in coaching the children. The school provide good environment and is very family oriented. The results from the competition and recital shows.
Linda Chong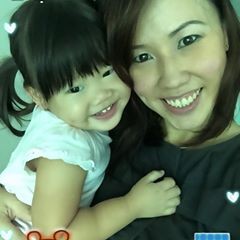 Good environment to learn ballet. Ms Ais is a patient and loving teacher. My girl looks forward to her class! Makeup classes are available and could be arranged in advance should we have other plans on the day. Keep up the good work!
Leow Chi Sor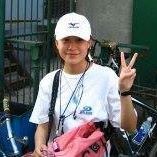 My daughter is happy to attend every week lessons and we can see the gradual progression and improvement in both ballet skill and gestures. Thank you teacher Ais and the school team.
Chen Danning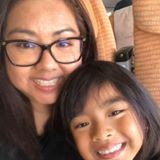 Pleasant place to send your children for dance lesson. Miss Book has been coaching my daughter since she was 3 years old. She has been very patient and passionate about teaching. My daughter is very moody and sometimes acting up during lesson. However Miss Book keeps in encouraging her to dance. Thank you so much Miss Book.
As for my first Daughter, she has been sharing how lovely Miss Rachael is. And I can see that miss Rachael is very passionate about teaching. It has been an enjoyable 3 years seeing her teaching Anya. Thank you miss Rachel.
Cornelia Interesa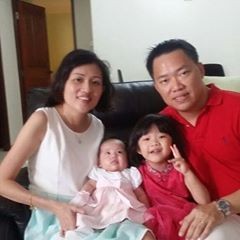 Stepup is a good school. They are flexible in the makeup lessons and have regular showcases. They have a big window to allow family members to watch the child's lesson.
Ms Ais is a friendly and approachable teacher.
Good job!
Alvin Chan Chek Horng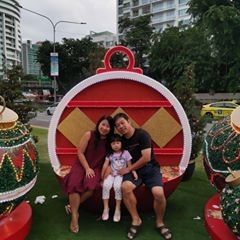 My gal has been taking lessons here for almost a year, the lesson plans, the curriculum and Ms Ais (her ballet teacher) has so far been wonderful. My niece is also taking ballet lessons here too!! Good Job to Stepup!
Derrick Chew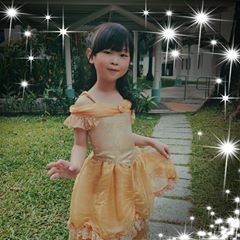 1) Dedicated instructors who patiently guide the students.
2) Very informative Showcases held Termly to keep parents abreast of the happening in class and student's learning progress.
3) High standard Ballet Recital which provides opportunity for students to perform.
Thank you StepUp!
Sandra Soh
My girl enjoys her jazz class very much even though the instructor Mr Chia just started with the class less than a year ago.
Ms Angela shows concern for her ballet class kids and will provide feedback to parents periodically.
She looks forward to her weekly ballet and jazz classes.
Jasmine Fan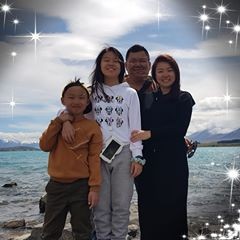 The school has the most dedicated team. In the recent Recital and Get The Beat Competition, the teams snapped most of the top slots.
Thank you Mr Chia and all the staff for all your hard work. Without your support and guidance, my son wouldn't have such a good platform to experience all these.
Sandy Toh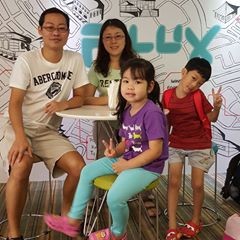 Rachel enjoys her Sat ballet class and always look forward to the class. Over the last 1 year, her posture and movement has seen improvement and was happy to be selected to join the Performing Group. Although the training is intensive, she is always smiling after the sessions. Great work by the Ms Angela and Mrs Ng who are always so passionate!
Edmund Soh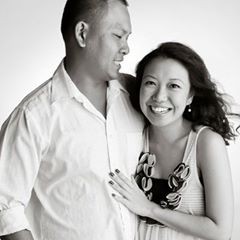 It has been a great dance school with great teacher like Ms Angela. My daughter has started with StepUp Yishun since 5 years ago. She has always enjoyed her lessons and biennial recital performances. Thank you to all staff of StepUp Yishun, especially to Ms Angela! Cheers and more years ahead!
Camilia Yang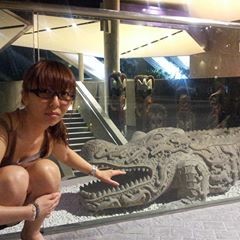 The school offers flexibility if the kids wish to participate in Exam, Competition or Performance. They offer an equal chance to every kid instead of only selecting the good ones. Ms Book's class is fun and professional, all the kids love her very much. Feel so fortunated of starting my girl's dance journey with StepUp and Ms Book. Will definitely recommend to friends and relatives.
Yaqi Li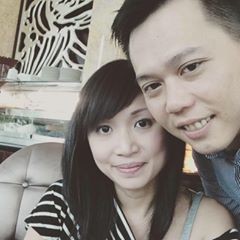 My Daughter has been with StepUp Punggol for the last 3 years and she thoroughly enjoys her classes here. She has taken 2 RAD Exams with the school, and has fared well. Miss Book is her teacher and Miss Book is a warm, caring and experienced teacher who is able to teach well, instil good dance discipline while making the classes fun. Good job Miss Book and StepUp!
Wanyu Eng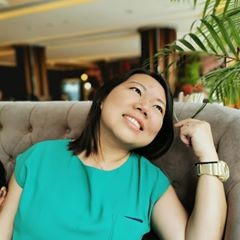 Teacher (Ms. Book) shows great interest in child's ability and gave confidence in the child to perform better and better.
Showcases and videos are helpful to let parents know the progress of the child.
Leomy Anastasia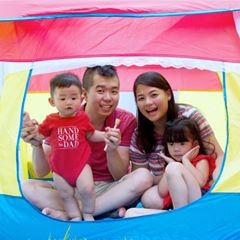 My daughter have been in Miss Rachael's classes on Saturdays at 1pm, and she have been enjoying the lessons since 3 years old. At every Term we will ask her if she wants to continue her ballet lessons with Miss Rachael, and she always reply YES! We have been satisfied with StepUp @ Punggol since my daughter's enrolment, and so will will let our daughter continue on in this school. (",)
Regina Tioh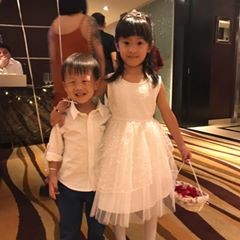 My girl Jowy enjoys Ms Rachael class every week, she is well liked by a lot of children. Jowy would like to say thank you Ms Rachael for all your patience & teaching.
Joyce Ling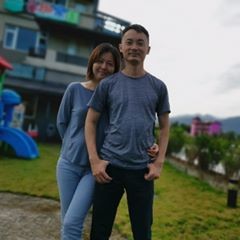 Great ballet classes. Miss Book is friendly and she made learning fun. Both my daughters love and enjoyed her lessons!
Teng Jiawen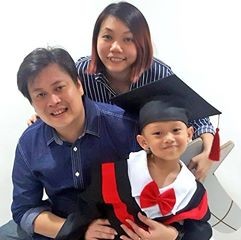 My son Jayren has being in this school for about a year plus. What can I say? If he loves dancing, so i support!

This is a wonderful place for children like my son that enjoy dance. The teacher is great. I believe dancing is not only about how to move your body, it helps to build their confidence and work together as a team.

If your children really want to learn dancing, what are you waiting for?
Jeffrey Ng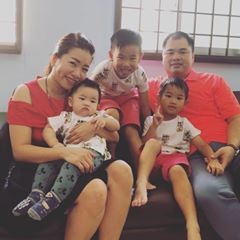 Very professional and patient teacher, Ms Cherylin. Dance with passion and my boy enjoyed the Hip Hop class very much. Looking for more performance going forward.
Chanel Lee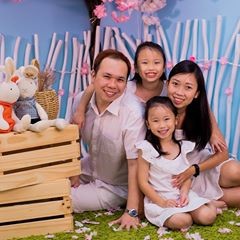 My girls have been in the care of Ms Book for almost 2 years. They enjoyed her lessons and look forward to her lessons every week. Through weekly training, the girls establish friendship as they grow and also built up self discipline. We look forward to the girls' shining in upcoming Competitions and Examinations.
Leow Shie Hui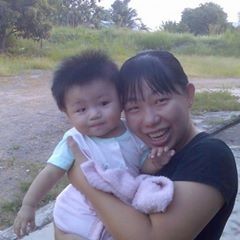 My daughter has learned her ballet basic steps very well and to do it correctly with teacher Ais's guidance. The staff are also helpful and friendly, always help to arrange her make up classes wherever there was any absence in attendance. Thank you StepUp.
Goh Ling Ling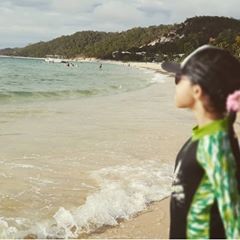 Dear Ms Sharon, Ms Angela and Mr Chia, thank you so much for introducing Erina to the world of dance. She loves the school and her teachers and we are very grateful for your care towards Erina. 😊
Noor Saleha Arif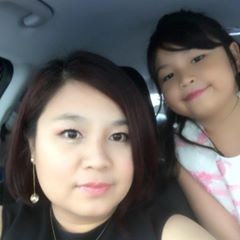 Ms Angela is serious and persistent in guiding my daughter in performing ballet. Till date, my kid is still enjoying the ballet as much as when she just started. The recital is indeed a good platform for the kids to perform and I wish the center can continue this.
Viona Ooi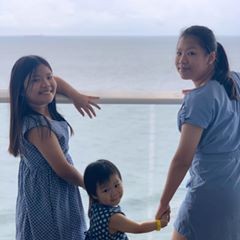 My gals enjoyed their Jazz dance lessons very much. Special thanks to Mr Chia, a talented and professional instructor, who strive to bring out the best in students!
Eunice Lee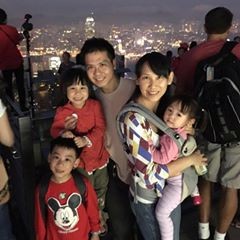 I can see very good progress and improvement in my gal's dancing under Miss Ais. I like her being firm and strict to her students with a very clear and caring objective. That is for her students to do well and learnt the most in every of her class.. Thank you for your great effort and your teaching on my gal!
Kelvin Ang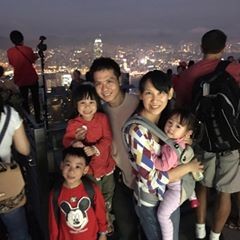 Thanks to Miss Ais being passionate in teaching the girls. She corrected individual girls mistake and weak point, and also to apply the right posture on daily life. Not only teaching the skills, she also taught the girls to be discipline. Thank you, Miss Ais!
Jocelyn Tan