OUR STORY
StepUp was first conceived in May 2011, with our first location at Safra Yishun. Back then, we were primarily a student care provider which explains the 'Learning' in our name, and dance was meant as a complement to this core service to be conducted on weekends.

In April 2012, StepUp transited into a fully fledged dance school that offers classes for the entire family under one roof, from Ballet, Hip Hop and Jazz for children aged 3 onwards, to Yoga and Zumba for their parents and even grandparents.

In January 2013, this unique service proposition supported our accreditation as a 'We Welcome Families' organisation, an initiative supported by the Ministry of Social & Family Development, which was a significant achievement for a budding dance school. As an indicator of our growth through the years, a second location was added at the all-new Safra Punggol in April 2016 to serve young families in the Northeast of Singapore.

In retrospect, since our humble beginnings in 2011, StepUp has grown from a neighbourhood dance school which started from scratch to one that numbers close to 800 students across our 2 locations, and we sincerely thank our students, parents, partners and team members for their generous support all these years.

Begin your first STEP here with us as we continue to write our STORY!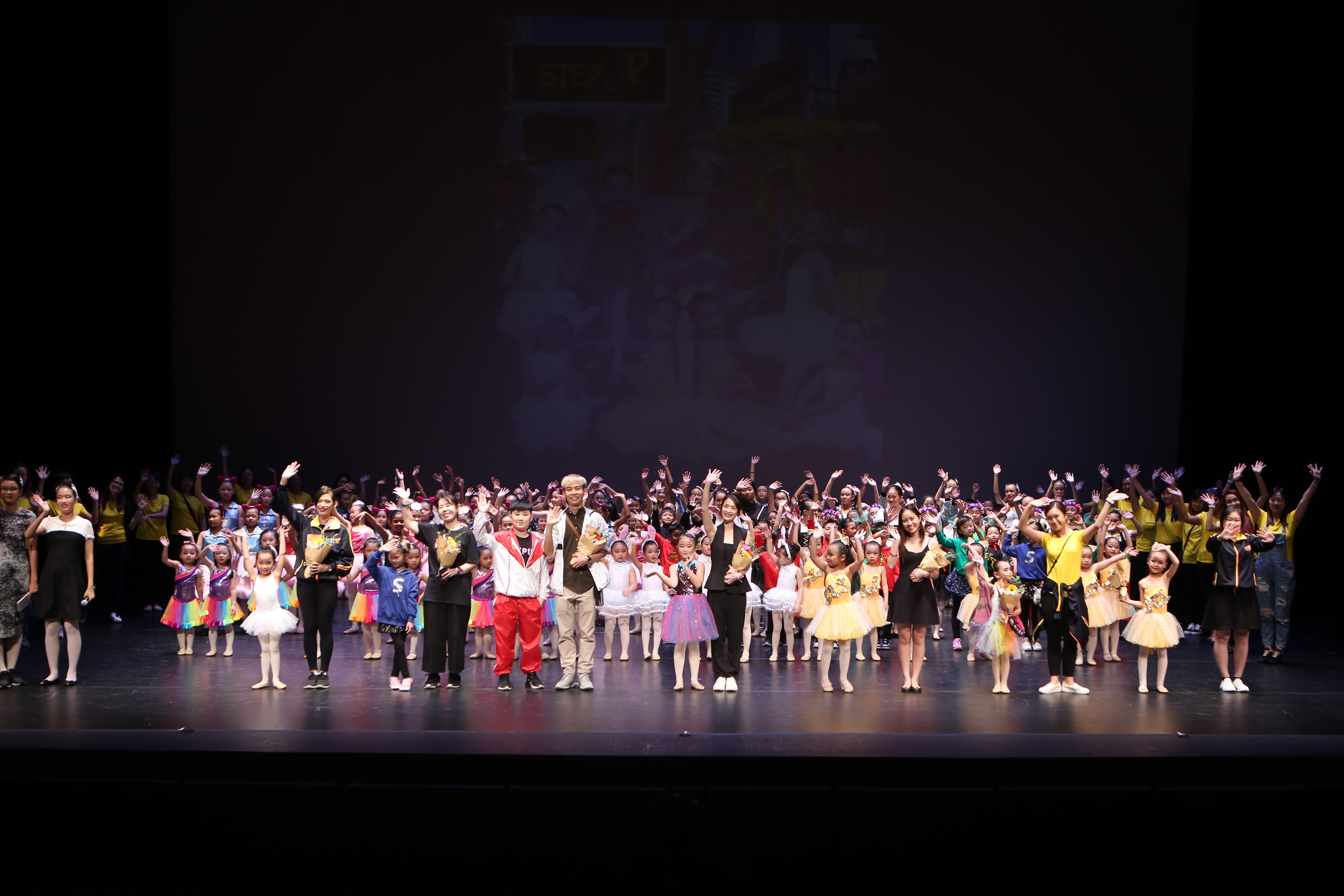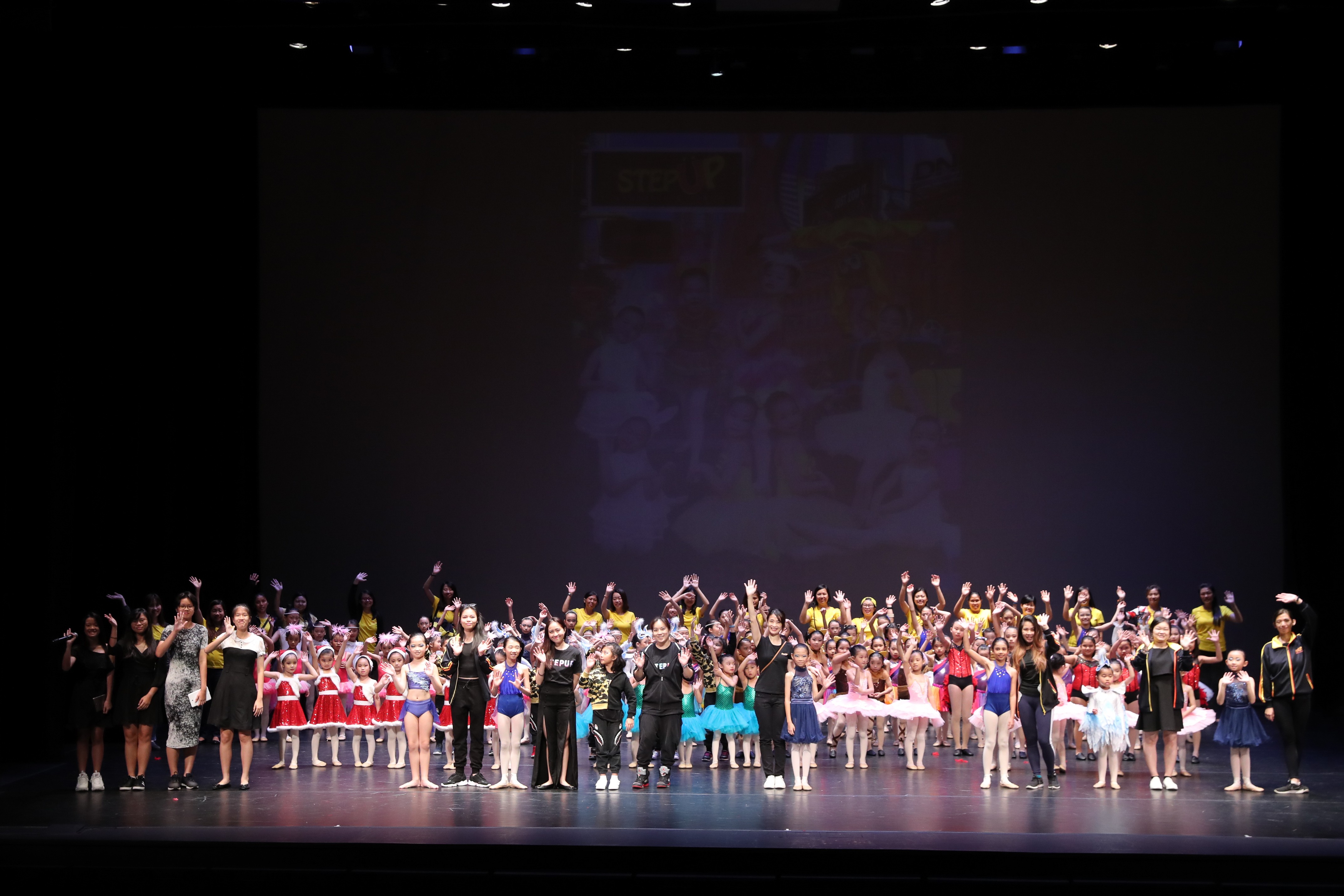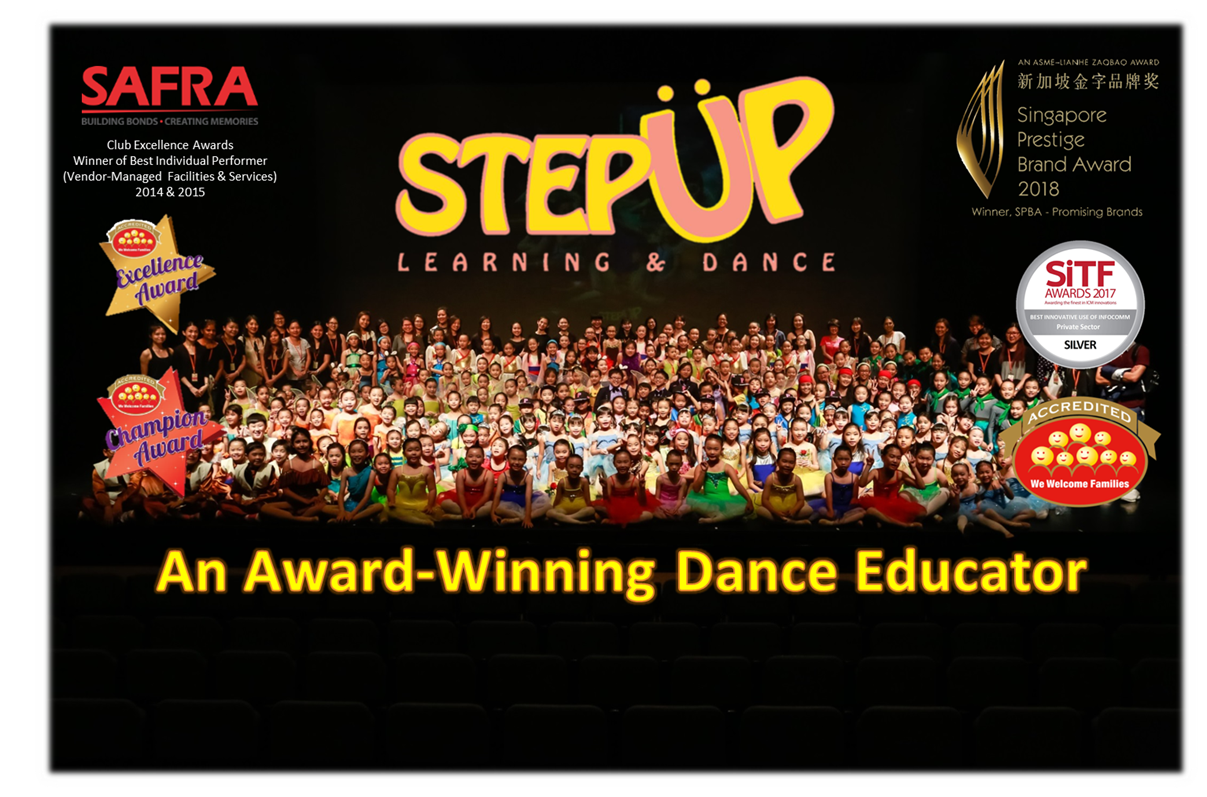 VISION & MISSION
Our Vision is to become Singapore's leading dance educator.

Our Mission is to be a responsible and personable learning destination for our students, through our affordable fees, value added services and family-friendly initiatives.